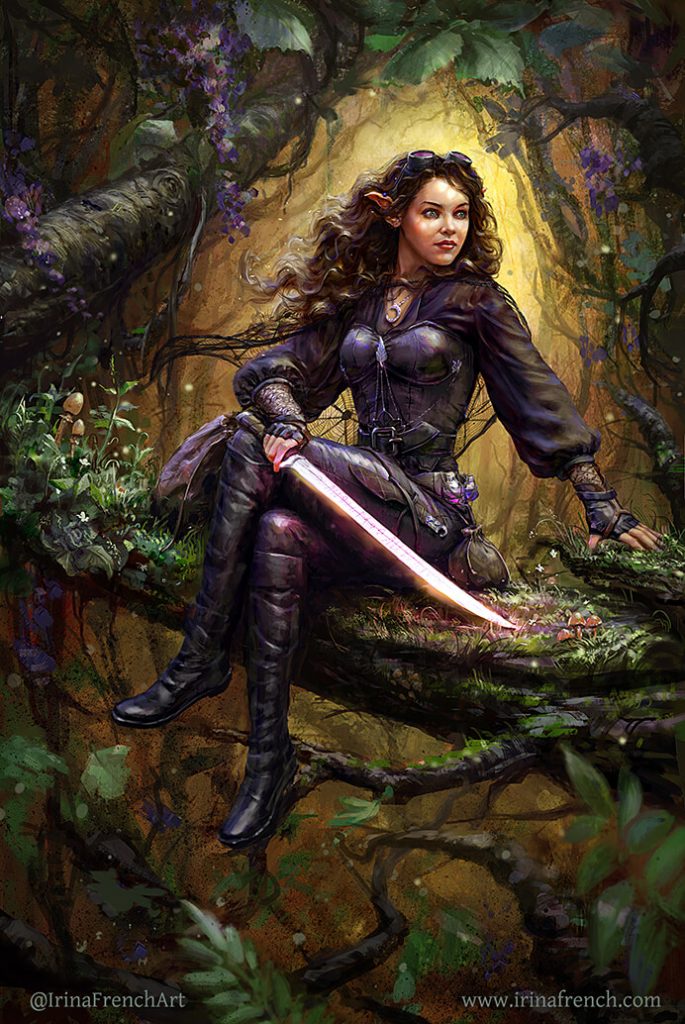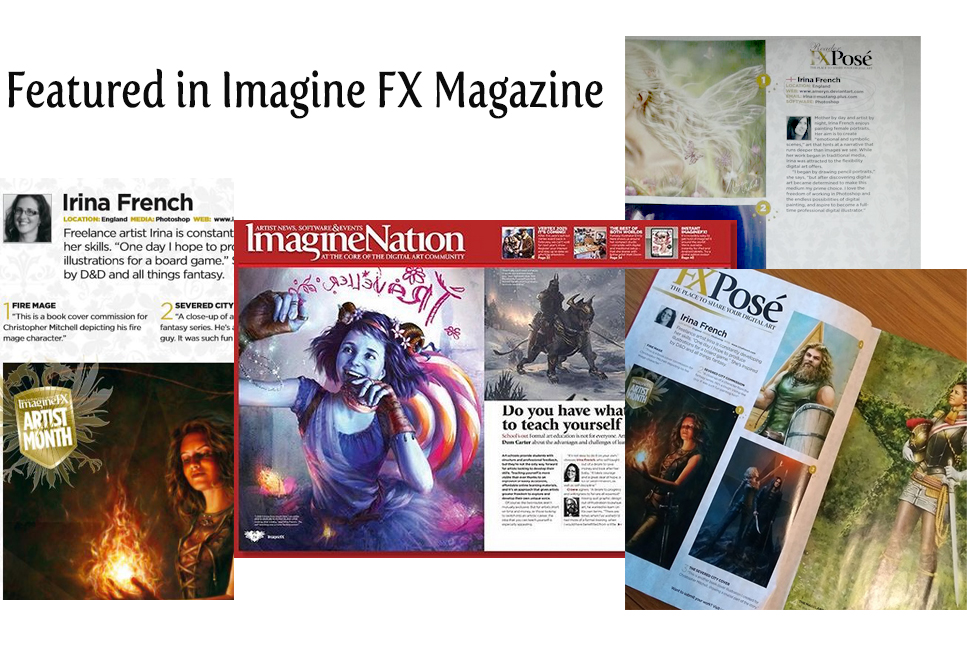 "Besides painting high-quality artwork, Irina French maintains a good level of communication with her client. Even though I was in another country, I didn't feel like we were out of touch. In my correspondence, I went into a lot of detail about my book cover (probably more than most clients), and Irina would reply in equal detail. Likewise, she does a good, professional job of offering her artistic judgement while, at the same time, respecting the wishes of clients who have very specific designs in mind."
==LeVar Ravel, author of "Press F5 to Load Game"
"Irina is an absolute pleasure to work with. She is friendly and approachable and takes great care over her commissions. We talked at great length to ensure that she knew what I was looking for, and she performed admirably. The design she created for me is absolutely perfect! I was sent draft versions throughout the process so that I could check on the progress and so we could discuss any changes that needed to be made. Having worked with other designers in the past, I can thoroughly recommend Irina French. Her skill, and her communication make her a delight to do business with."
==D.M. Cain, author of "A Chronicle of Chaos"
"The final stages of writing my book had put me on edge, but when I saw Irina's galleries I knew that I had found the artist I was looking for. Her work is hand crafted to beautiful detail. As she worked I felt like she was lifting the image straight from my mind. I am looking forward to hiring her for future projects."

==Spencer Haynes, author of "Sticks and Stones from East"
"Irina has been a pleasure to work with. She responds extremely quickly to all correspondence, she is excited about creating the illustrations for my books and is happy to follow my requests and to come up with ideas of her own. The character illustration she has just completed far surpassed my initial expectations. She has brought the character to life and it's a shame that we have to ruin the image with text to create a cover. I am excited to continue working with Irina and look forward to seeing many more of my characters come to life through her illustrations."
==Christopher Mitchell, author of "The Magelands" series
"I was immensely fortunate to have found Irina for my first CD and book cover art project amongst all other artists. I can best describe her as a magician at her art. She collaborated with me patiently diligently and produced a captivating image going beyond what I had in mind. I can not praise her work and her person any more."
==Maryam Smith, musical artist behind "Eternal Bhajans" album
"Working with Irina was great, she's very skilled and brought a lot of good ideas to the table as we worked on the cover of my book. I really enjoyed the end product, and even got out a cool image to go along with it. I'm not the best at communicating ideas of what I want, but Irina was able to understand me and make things work. I'll definitely be using her again!"
==Abigail Smith, urban fantasy author of "Ace Mystic" book